How to search data
Filter by publication year.
You are only interested in data which was published in certain years. Use the filter function, which is shown below the map viewer, and set the time slider on 2015 to 2016.
When a filter is set, it is listed at the top of the filter section on the left.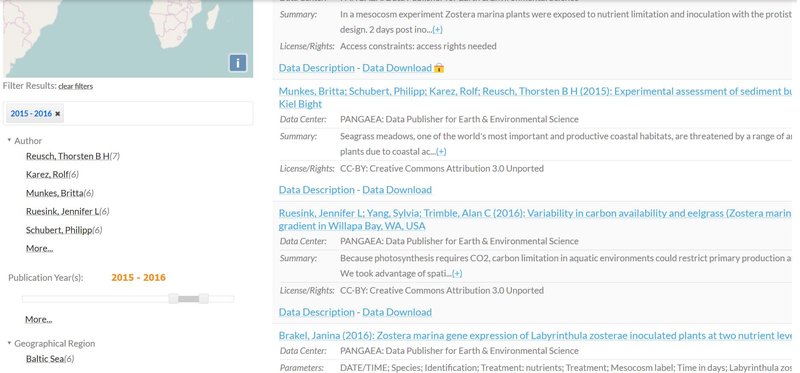 Filter by geographical region.
You only want to find data which is located in the region of the Baltic Sea. Click on the More button under Geographical Region and choose Baltic Sea.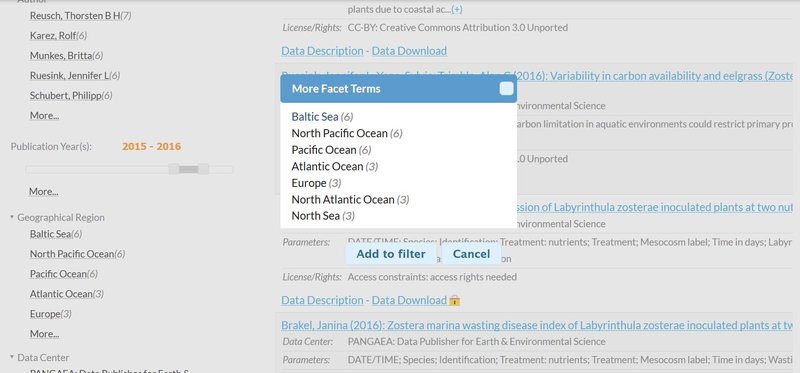 Clear your filters.
You can clear all of your filters by clicking clear filters or only remove one of them by clicking the x behind the respective filter.